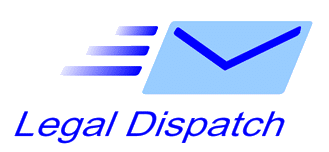 DO YOU WANT TO BECOME a messenger AND DELIVER LEGAL DOCUMENTS?
We pay you per delivery you complete. Your documents will arrive to you via email and you will be required to download a proof of delivery app onto your cellphone that will be used to submit the proof back to our office and the customer. Because you'll need to take a photo at the recipients premises, we prefer you to deliver in daylight hours so that the photo is clear.
You will be a sub-contractor so you will be  your own boss and decide what hours you work. Your deliveries will be in the areas where you live/work or specify to us that you can cover. If you can deliver in townships, you will have a much higher chance of your application being successful (if there are townships in your area) as you will need to deliver to all areas in your close proximity.
You will be paid on the 10th of each month (or next working day if it falls on a weekend or public holiday) for every delivery completed the previous calendar month. This will be anything from *R32 to R102 per delivery completed, depending on the type of document and number of pages.  The earning potential in a month in a very busy area, if you're delivering strictly in working hours and only doing the lowest paying deliveries is R32 x 20 deliveries per day x 21 working days in a month  = R13,440.00. Obviously if you're delivering weekends, and have higher paying deliveries or work longer hours, the earning potential can easily double. Any costs including vehicle, fuel, printing, envelopes and airtime are for your own cost. We will pay you an extra R2 per b/w page for documents containing more than one page.
The amount of deliveries you will get depends largely on our customers as well as the area you are covering and your efficiency. Some smaller areas may only require the occasional part-time delivery, while busier areas may require a full-time commitment. We have certain time frames between 1 day to 10 days depending on the type of document delivery you receive. There will be overdue delivery penalties for anything delivered after those time frames and we will lighten your delivery load to ensure you are able to stay within those time frames. 
 * Prices quoted above are effective from 1 April 2019.
WHAT YOU WILL NEED
A computer/laptop or phone with email and internet connectivity/airtime.
Email address and computer/mobile knowledge to receive documents on a daily basis. (Minimum once per day, preferably twice for urgent deliveries).
A good printer or a print shop nearby to do prints for you. (The majority of prints are b/w but color may be required on rare occasion.)
Window envelopes. 110 x 220mm Manilla Seal Envelopes. Each document you receive must be placed in an envelope and sealed before delivering.
Bank account for your payments to be deposited into.
Reliable Transport. Anything you can get around on. Even a scooter is fine. We don't recommend using public transport as it will not be cost effective.
Any iPhone, Android Tablet (with sim card installed) or Android Smartphone, with camera and GPS capabilities. The majority of camera cellphones today will work. Know how to use your cellphone camera and how to use your phones map app to navigate to a location.
Airtime with mobile data internet connectivity. If you run out of airtime, you will need to add more before continuing with deliveries as your gps co-ordinates are recorded at each recipients address.
Proof of delivery app installed onto your smart phone and switched on at all times during deliveries. We will email you further information on this.
Any blunt object that won't scratch, for customer to sign on your phone (e.g. back eraser end of a pencil, or they can even use their finger on most phones), or else a stylus pen. Usually available from chinese shops for under R15.
NOW YOU HAVE ALL THE INFORMATION AND I BET YOU'RE EAGER TO START,  SELECT THE CONTINUE BUTTON  BELOW TO APPLY.
Messenger Support:Nkosinathi
Phone or Whatsapp:065 918 2442
Email:messenger@legaldispatch.co.za